livraison gratuite dès 35$ d'achat au Canada
Login
Log in if you have an account
Dont have an account? Register
Product description
DESCRIPTION OF AROMAS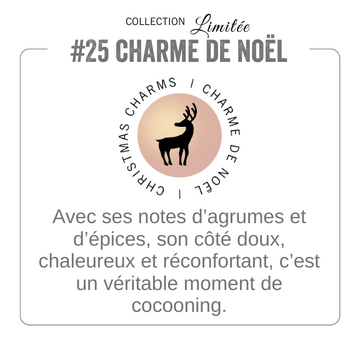 For a limited time only!
FORMATS AND SIZES
Small size; approximately 70g* and large size; approximately 145g*
The weight and size of a soap bar may vary slightly over time depending on its moisture content. As the soap dries, it becomes lighter but more concentrated. However, the amount of soap paste in each bar remains the same.
HOW DO BORALE SOAPS STAND OUT FROM THE REST?
The answer is simple. The Borale difference lies in our commitment to natural products, crafted in a traditional manner, designed to provide a superior skincare experience.
Our products are simple, free from excess, gentle and environmentally friendly, creating a harmonious alliance between nature, well-being and conscious consumption.
By employing the traditional method of full cooking in an open classic kettle, a technique rarely used today due to its complexity, we obtain a superior quality soap, more concentrated and effective, known as 'Extra Pur.'
Not only does it last longer than soaps made by common methods, but it is also much gentler on the skin, thanks to meticulous removal of impurities.
From the very first use, you will notice the Borale difference because these are genuine soaps. With a rustic appearance and natural color, they cause no discomfort and clean effectively while respecting your skin.
At Borale, there are no shortcuts.
To us, soap making is a serious matter. It's a mission, a passion, and a profession, not just a pastime!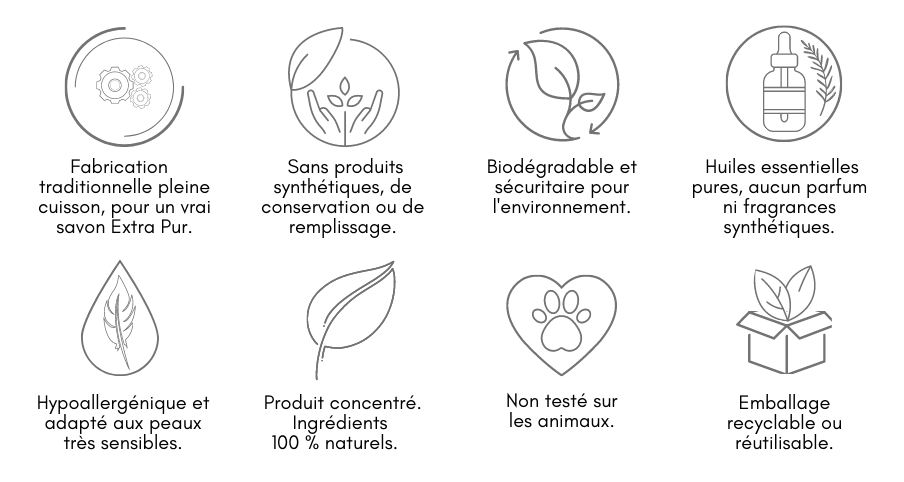 INGREDIENTS
Saponified vegetable oils* (sodium vegetable oils), water, glycerin (resulting from the saponification of oils), natural aromas (essential oils and/or plant extracts), citric acid (lemon juice acid).
* Saponified by the traditional fully boiled process
Like all soaps, it should be kept dry between uses to extend its lifespan.
Avoid contact with the eyes. Do not ingest.
For external use only.
Tested by an external private laboratory. Hypoallergenic and non-irritating.
Other aromas available